Discover more from Things I Write. ✍🏽
A weekly newsletter championing the peak of Human Endeavor and discussing the business of Venture Capital. Written by Adam Draper, Founder and MD of Boost VC. A PreSeed Fund for Deep Tech.
Over 1,000 subscribers
Just Press Send.
I re-edited a post from 2015 around email advice.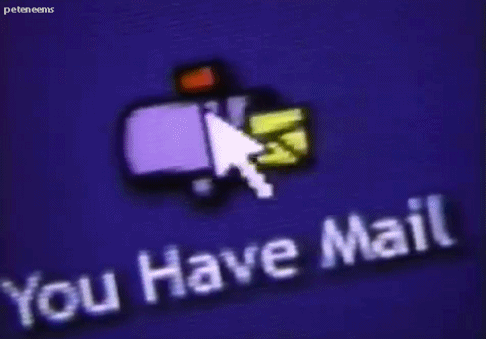 The first company I founded was a company called Xpert Financial. I was in my senior year at UCLA, and a friend approached me to become the next stock exchange. I accepted and quickly fell in love with the hard work and the unanswerable questions of the startup process. However, I was an English major, and although my great education did prepare me for many things, like how to eat late night In-N-Out, UCLA did not prepare me for other startup related tasks… like sending emails.
I wish I had access to my old Xpert Financial email address, because I would love to read emails from my past self. When I first started sending emails, I would triple check for grammar, I would make sure that all potential ideas are structured in the best possible way, and I also got nervous when emailing someone in business that I respected or had heard of before.
Now that I have been working for 12 years out in the world, I see a lot of entrepreneurs making my same mistakes. They want every email to be perfect.
Long Emails
Narrative format
Doesn't get to the point until the 3rd paragraph
When you are just starting it is hard to comprehend how much time email can take up, but by doing these things you are reducing your chances of getting an email reply, So I will give you the same advice that my dad gave me.
"Fewer words. Just press send."
I used to think when I would get a two letter response email from my Dad it was rude.
"ok."
The "Ok" wouldn't answer the question that I really wanted to be answered. BTW 85% of emails from my Dad are this short. And the reason is time cost, not rudeness. The more time you spend on your email the less time you are doing something active for your company. There is an opportunity cost of writing emails, and you have to make sure that it is the best use of your time.
So make sure to get to the point fast. First line should ask the question you want to ask with context.
In summary:
Get to the point.

Just press send.

To me this advice has become a mantra for doing business. It is like the Nike motto "Just Do It," for business.
… heck, I don't even want this newsletter to be perfect (Every time I push send within 10 minutes someone corrects grammar on my newsletter… how embarrassingly awesome is the internet).
By Adam Draper
I ponder as a VC.
It's a quick one minute read to make you think, smile, or laugh.
If you don't want these updates anymore, please unsubscribe here
If you were forwarded this newsletter and you like it, you can subscribe here
Powered by Revue